Instructor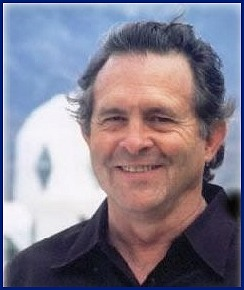 Phil Hawes has been a leading pioneer in alternative design and construction for over 40 years. Phil is one of the most knowledgeable and dedicated green architects on the planet, and it's an honor to have him at SFIA.
From 1985 -1992 he was the architect of record for the Biosphere 2 project near Oracle, Arizona, during its design and construction. A three-acre habitat for ecological systems, Biosphere 2 includes tropical rain forest, savanna, marsh, ocean, desert, agriculture, and human habitat biomes.
Phil is an architect and town and regional designer whose area of interest and expertise is sustainable community development. He has established sustainable design educational programs in architecture and community planning in the U.S., Portugal, and France, and has lectured widely on these subjects in the U.S. and abroad. He has also worked on ecological projects in the U.S., England, France, Nepal, and Australia.
Phil studied with Frank Lloyd Wright at his Taliesin West studio during 1955-56. He holds a B.A. in Architectural Design from the University of Oklahoma, and a Ph.D. in Sustainable Community Design from SFIA.
philbhawes@gmail.com