General Information
Phone: 1-800-634-7779 or 1-510-523-5174
Fax: 1-510-523-5175
Email: Director@sfia.net
Mailing Address
SFIA Information Office
Box 2590
Alameda, CA 94501
Class Location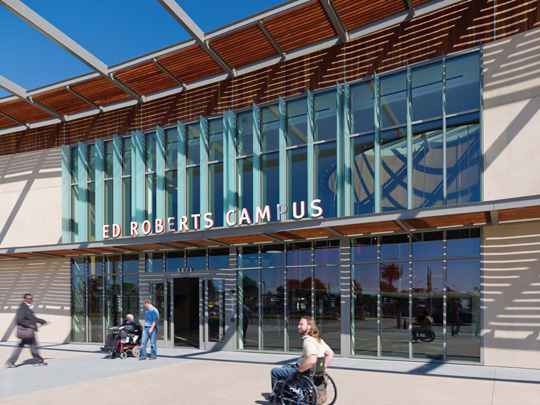 The Ed Roberts Campus Building
3075 Adeline Street, Berkeley, California
(East side of Adeline.)
Adjacent to the Berkeley Ashby BART Station. Direct access to the Ed Roberts campus building from the BART station.
Parking available in the BART lot behind the Roberts building. Parking lot entrance at the left side of the building, east side of Adeline Street.
Free parking after 3:00 p.m. and on weekends, with direct access to the rear entrance of the building.